Tuition Fees
Students getting an education in the first year of full-time studies in a foreign language starting in the academic year 2021/2022 pay the semester fee specified down below.
The fee for Balkan Studies, Central European and Balkan Studies, Chemistry, Journalism and Social Communication, European Legal Studies, Chinese-English Philology, German Studies, Applied Linguistics and Intercultural Communication, Empirical Linguistics and Language Documentation, Mathematics, International Relations, Mediterranean Studies, and State Governance is 3000zł per semester.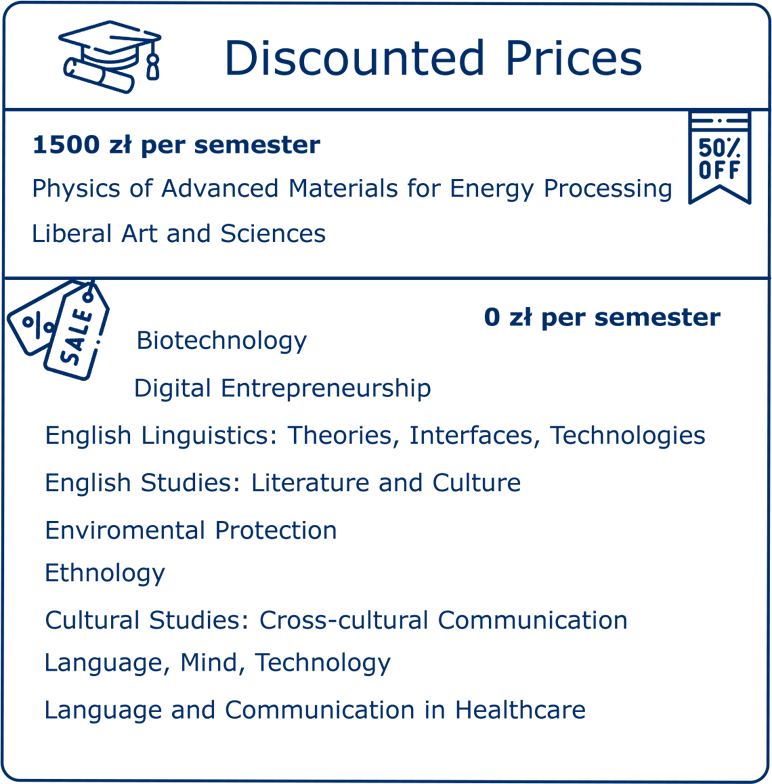 Beware, those prices are only applicable to the previous academic year. Prices for 2022/2023 are yet to be decided.