Adam Mickiewicz University is one of the most sporting universities in Poland. A network of modern and well-equipped sports facilities, highly qualified coaching staff and a wide range of sports that students can choose, make AMU an excellent showcase for activities related to the promotion of physical culture.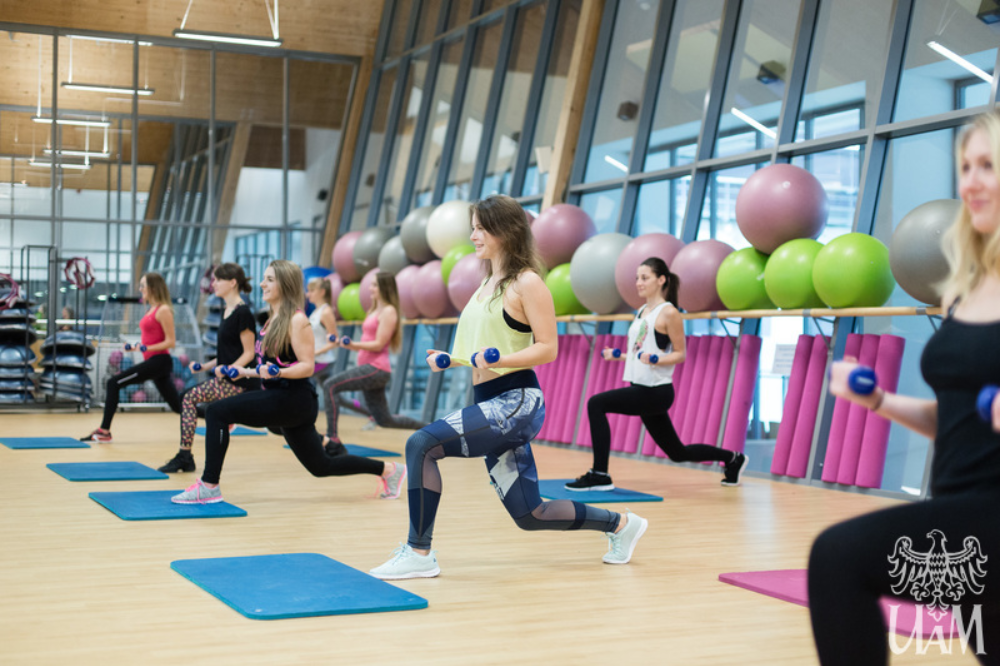 Aerobics in AMU sports hall on Zagajnikowa 9
The School of Physical Education and Sport at AMU has an extensive and modern sports base, located in the university complex and in rental facilities in Poznań, Kalisz, Gniezno and Słubice. Most of the classes take place in the AMU Sports Hall, located at ul. Zagnikowa 9
The School consists of:
- sports field,
- aerobics room,
- interbicycle room,
- the gym,
- wellness rooms.
In addition to the AMU Sports Hall, the complex also includes a modern swimming pool.
Sports classes are also held at the AMU tennis courts, sports halls (in Poznań, at Młyńska 15, Umultowska 85 and Szamarzewskiego 89), a rehabilitation room and the AMU's playing field near students' dormitories "Zbyszko" and "Jagienka".
learn more about AMU sport classes
click "Erasmus" for info in English
visit our site