Science Communication
Adam Mickiewicz University, Poznań has established cooperation with a Imperial College London, ranked third among universities in the United Kindgom. The inauguration ceremony took place on 18 May 2021.
It is a cooperation scheme under the "Science Communication" program, between Imperial College London and four Polish universities: Adam Mickiewicz University, Poznan, Jagiellonian University, Warsaw University of Technology and the Medical University of Gdansk. It aims to create a conscious and mature relationship between science and society.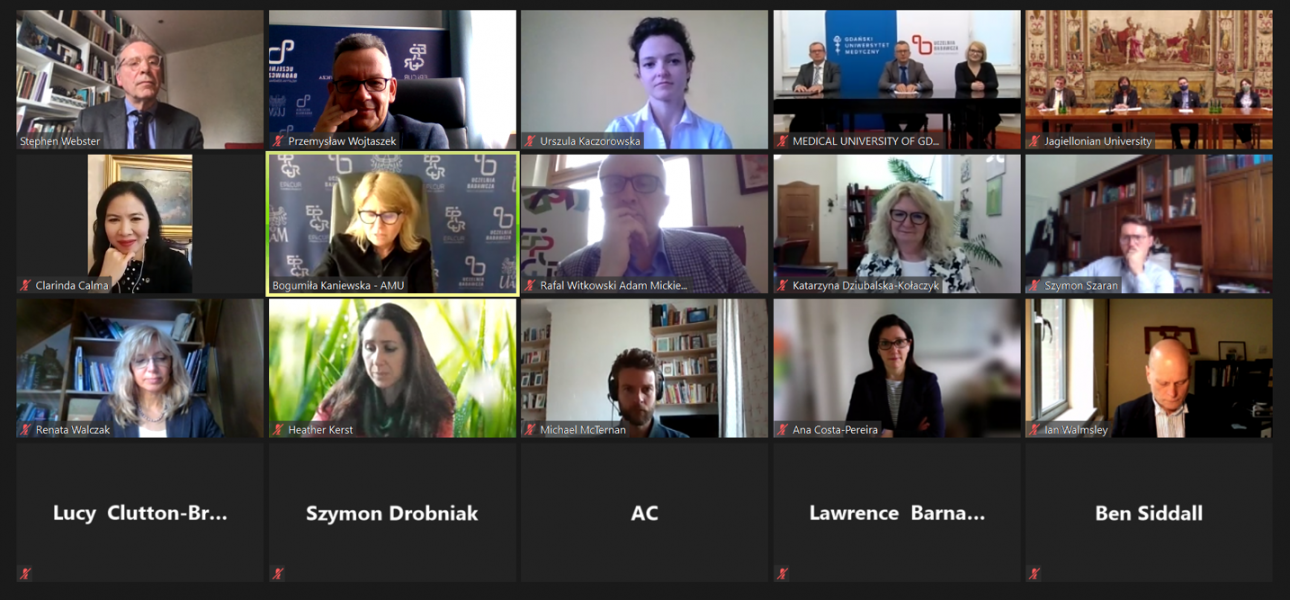 Imperial partnership online
The world is facing many challenges related to coronavirus or climate change. To this end, a communication programme between Polish universities and ICL has been set up – it is to be an example of scientific communication for our times, declare the signatories of the letter.
The virtual meeting was honoured by the presence of ICL provost, Professor Ian Walmsley.
Also speaking at the virtual event was Professor Bogumila Kaniewska, Rector of Adam Mickiewicz University, who emphasised that science communication requires a 'diverse set of skills and team effort'. She noted that the collaboration involves university staff from science, social science and humanities faculties – also integrating outreach and graduate training [quoted after Andrew Czyzewski].
The cooperation will consist in the exchange of expertise and ideas, and will include podcasts promoting interdisciplinary science, as well as laboratories that could complement study programs.
The Imperial College of Science, Technology and Medicine, is one of Britain's leading universities, having been established in 1907. Imperial College has been consistently ranked at the top of European as well as global university rankings for many years. In 2019, it was the eighth best university in the world in the QS Top Universities ranking.
Founded in 1907, the university is located in one of central London's most lively and beautiful areas, next to palaces, parks, concert halls, and museums. Imperial specialises in the fields of science, technology, and business: a new business school was opened in 2004. It boasts 14 Nobel Prize winners among its alumni, including Alexander Fleming who discovered penicillin, as well as three Fields Medallists.
The University, therefore, has a strong reputation for pioneering research, and is placed #3 in Europe in the Reuters Top 100 Innovative Universities 2019. Undergraduate students have the opportunity to gain their own research experience through the invaluable Undergraduate Research Opportunities Programme (UROP).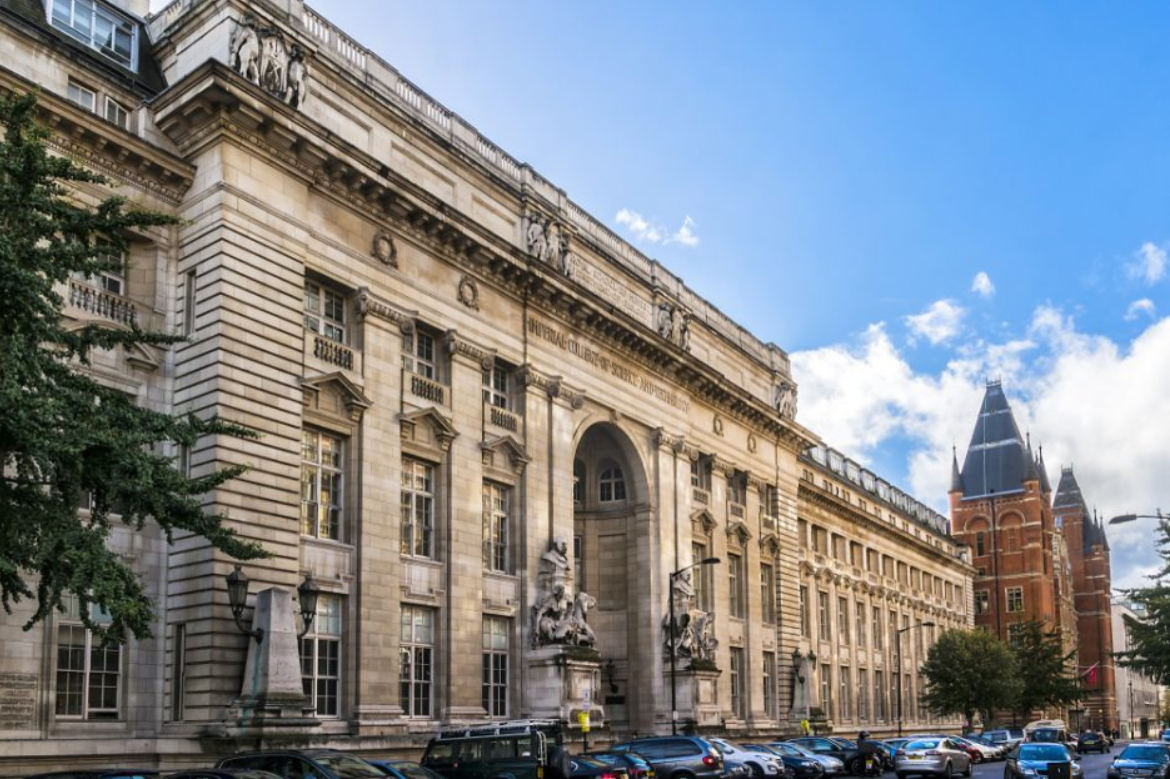 Imperial College London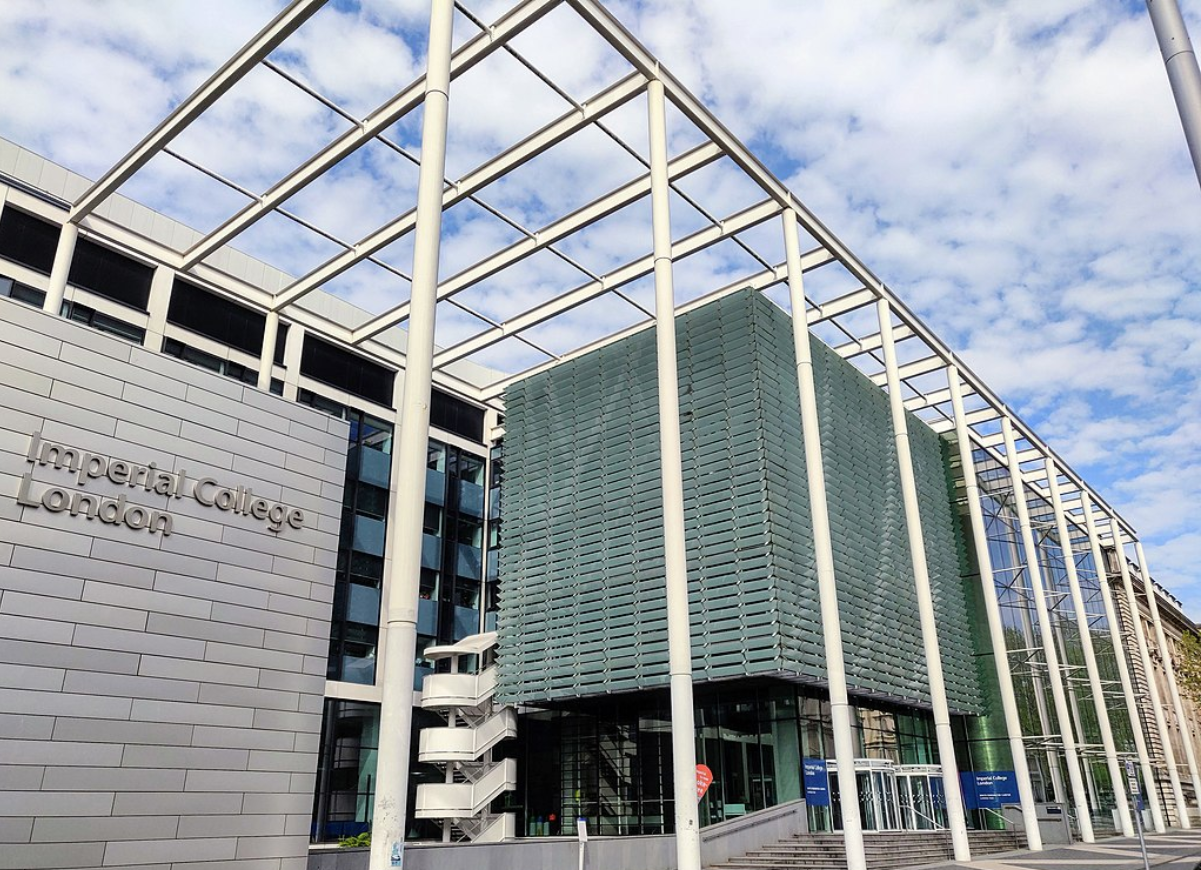 Main Entrance and Sign Imperial College London Exhibition Road in spring (from Wikimedia-Commons)
click to visit the website