In July 2021, an excavation expedition of the Faculty of Archaeology of the Adam Mickiewicz University, Poznań, began working on another of the barrows hidden in the forests of the Sarbia Forestry District.
As a result of the excavations in this season's barrow IV, two female burials were uncovered, belonging to a community of the Wielbark culture, which can be tentatively dated to the mid-2nd century AD.
The first one was a corpse burial in the mound, the second - a skeletal one underneath. Both graves were connected by an inventory indicating a similar occupation of the deceased - related to weaving.
These were spinning wheels and remains of spinning wheels. In both graves silver S-shaped buckles were found, in both stood similar bowls.
- Coincidence? Standardisation of burials? Perhaps. Another mound, as a result of the work carried out, has let us in on the secret - says Prof. Andrzej Michałowski from the Faculty of Archaeology.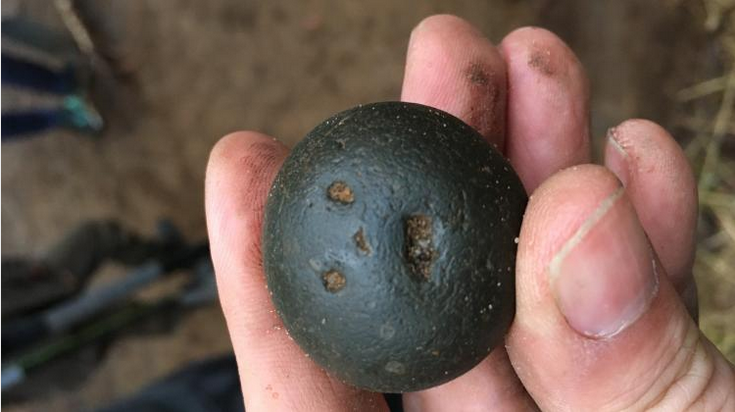 A stone with a face, photo by Andrzej Michałowski
Read more about this exciting discovery at the Science in Poland site.
The discovery has also been noticed by the "Archaeology" magazine, a publication of the Archaeological Institute of America.