Worldwide Rankings

Shanghai Ranking
Published by ShanghaiRanking Consultancy Academic Ranking of World Universities, it is considered one of the most prestigious and the most recognizable university ranking. Such indicators as the number of Nobel Prize winners and Fields Medalists, the number of the most cited scientists across the world from one's university, and the number of articles published in the Nature and Science magazines are taken into account during the evaluation.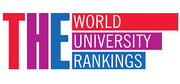 Times Higher Education
THE World University Rankings takes into account the performance of research universities in terms of teaching, research quality, knowledge transfer and international standing. The ranking is based on data provided by universities, surveys and bibliometric data.

QS Quacquarelli Symonds
QS World University Rankings has been published since 2004 by the British company Quacquarelli Symmonds. In the overall classification, the opinions of employers, the internationalization of both academic staff and students, and the ratio of the number of lecturers to the number of students play an important role.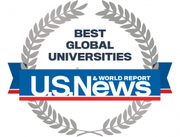 U.S. News & World Report
Universities classified in the Best Global Universities ranking are assessed through the prism of 13 indicators included in 3 overarching categories: surveys with a regional and global reputation, bibliometric data (number of publications, books, citations, international cooperation rates) and scientific excellence.
---
The Results
ShanghaiRanking Consultancy
Academic Ranking of World Universities

Global Ranking of Academic Subjects

901-1000

Hospitality & Tourism Management

Atmospheric Sciences

Ecology

Earth Sciences

Agricultural Sciences

201-300

301-400

301-400

401-500

401-500
Times Higher Education
World University Rankings

World University Rankings by Subject

1001-1200

Arts and Humanities

Education

Social Sciences

Life Sciences

Psychology

Physical Sciences

301-400

301-400

501-600

501-600

501+

801-1000
QS Quacquarelli Symonds
World University Rankings

World University Rankings by Subject

801-1000

Arts & Humanities

Linguistics

Archaeology

English Language & Literature

Biological Sciences

Chemistry

361

101-150

151-200

251-300

501-550

501-550
U.S. News & World Report
Best Global Universities

Best Global Universities by Subject

817

Arts and Humanities

Geosciences

Environment/Ecology

Plant and Animal Science

Physical Chemistry

Social Sciences and Public Health

Materials Science

Chemistry

Physics

210

316

361

385

454

497

537

566

664