Swedish Philology first-year students and the "Norden" student club have the pleasure of inviting everyone to come to the Faculty of Modern Languages and Literatures to watch a live St. Lucy's Procession with candles and listen to a concert of Christmas songs in four Scandinavian languages (Swedish, Danish, Norwegian, Icelandic), which will certainly put you in a Christmas mood.
The event will take place on Monday 13th December at 6 p.m. in the hall of Collegium Novum, Niepodległości Street 4.
There will be special Scandinavian snacks to try during the event!
Saint Lucy's Day (Luciadagen), celebrated on the 13th of December, is one of Sweden's most important holidays. On this day, there are candlelight processions through the streets, schools, and institutions. At the head of each procession is a young girl dressed in white who plays the role of Saint Lucy, a symbol of light that brightens the darkness of frosty December nights. Come and see it for yourself!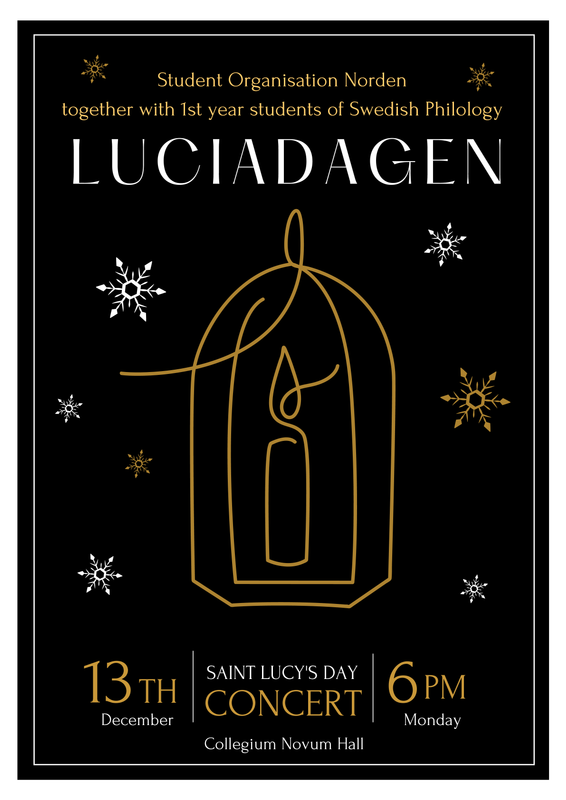 Photos by Marcin Witkowski