University Library
Being one of the main libraries in the country and an unquestionable leader in Wielkopolska Region, the University Library in Poznań can pride itself on an extraordinary collection of books.
Established in 1902 under the name of Kaiser Wilhelm Bibliothek (KWB) was taken over together with the existing seat and the book collection in 1919 by the emerging Institution of Higher Education - the then Wszechnica Piastowska, later known as the University of Poznań. The University Library was inaugurated on 1 October 1919. Working in close collaboration with the University units over the course of 100 years, in the fifties of the twentieth century the University Library has become part of the Adam Mickiewicz University in Poznań.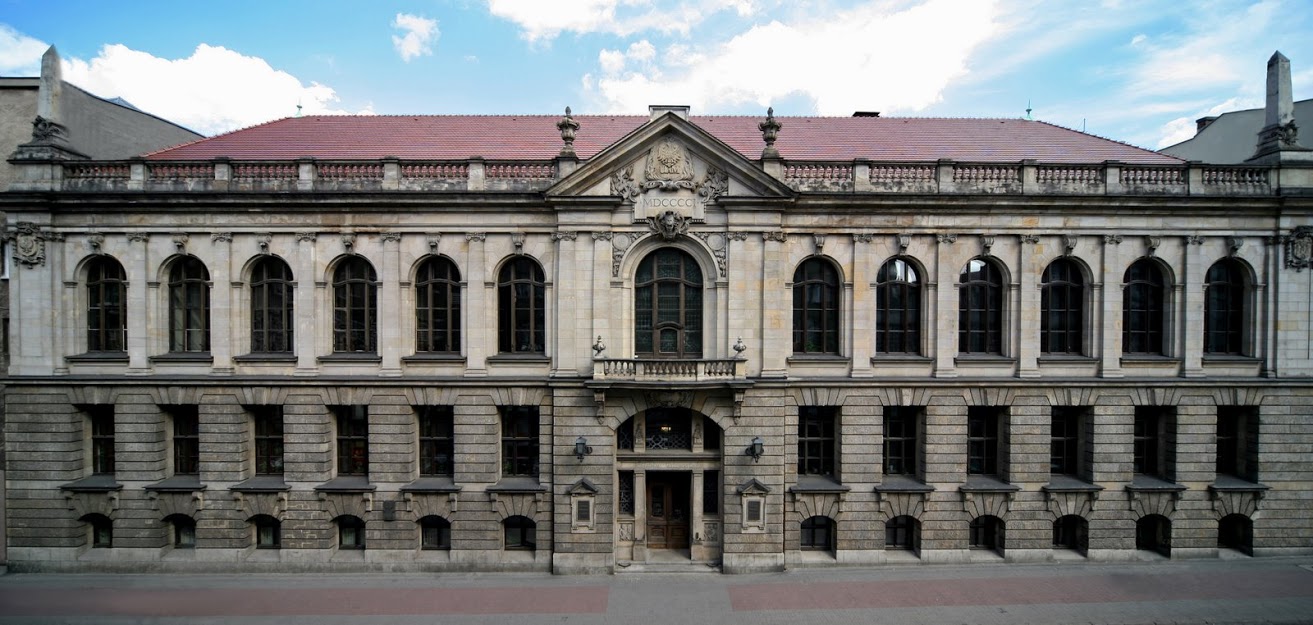 At its core, the mission of University Library in Poznań, an interdepartmental unit of Adam Mickiewicz University, has always been to advance the University learning and research in pursuit of scientific progress. The Library enhances access to information and advance inclusive models of scholarly communication among University scientific workers and students. It also remains publicly open to our community in the creation and sharing of knowledge, connecting them with the vast collections that it curates. While conserving the historical heritage for the future, the library keeps evolving and finding new ways to share it with the present generation by building a digital library. The highly qualified Staff offers comprehensive services.
University Library guide - watch with English subtitles (switch to automatic translation)
As an Institution of science and culture, the University Library plays an important role in the community, conducting research and educational activities, promoting science as well as committing to assignments arising from the University mission. The Library seeks collaboration as partnerships provide valuable input on the ongoing development. As one of the region's greatest research libraries it enables an online access to its vast collections as well as zero-contact and other innovative services across the library.